Florence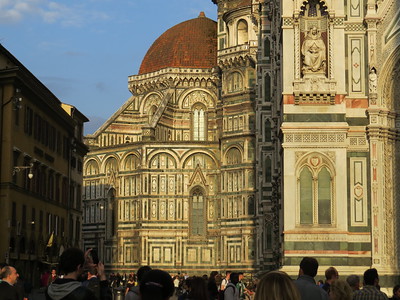 The Historic Centre of Florence is the birthplace of Renaissance art and architecture.
Florence became world-leading in the arts and trade in the 14th - 17th centuries, which is reflected in its prestigious buildings. The principles developed here exerted their influence all over Europe. It formed artists such as Michelangelo and Leonardo da Vinci. Guided by the banking family De Medici palazzi were built, the Uffizi artmuseum was founded and Brunelleschi finished the gigantic Duomo.
Community Perspective: "Even a packed 8-day schedule will not cover all worthwhile sights", Els concludes after a study trip to the city. Florence can be overwhelming and the Duomo and the Uffizi are usually too crowded, but there is so much more: over 25 individual monuments are named in the OUV statement!


Site Info
Full Name

Historic Centre of Florence

Unesco ID

Country

Inscribed

Type

Cultural

Criteria

1

2

3

4

6

Categories

Link
Locations
The site has 1 locations
Florence has its own small airport. The historic center is small enough to explore on foot.
Visitors
1084 Community Members have visited.