Meetup 2019 Scotland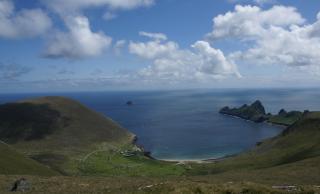 .
Date: late July 2019, place: Scotland.
Focus of this year's meetup is Scotland. For those who not have seen the country yet, there will be opportunities to explore it together with other WH Travellers.
St. Kilda
Part of the Scotland tour is a private boat trip to the remote WHS of St. Kilda. The itinerary for that is:
Wed 24 July - Arrival in Skye at own discretion.
Thu 25 July - This is the backup date, in case the predicted weather on Friday prohibits sailing – overnight in Skye
Fri 26 July - This is the main date for our boat tour to St. Kilda. We have 2 private boats - overnight in Skye
Sat 27 July - Departure
Read here about the itinerary and requirements.
23 people already have shown interest, so there is at least 1 spot left and there may become more available - read about it and sign up for the waiting list via the forum or e-mailing Els.
Cost to be announced (in case of full boats it will be 233 British Pounds per person). Once you have confirmed, you are responsible to pay for that spot whether you show up or not (we will try to find another passenger in case of cancellation but it's not guaranteed that we find one).
List of CONFIRMED participants so far (there is a maximum of 24):