Belfries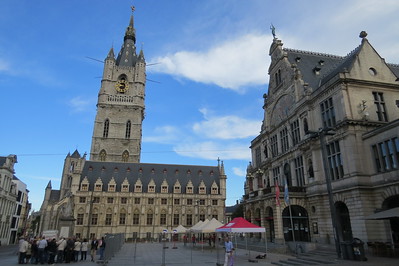 The Belfries of Belgium and France are 56 bell-towers, built between the 11th and 20th centuries.
They are mostly found in town centers, and connected to the local town hall or church. At their time, the Belfries represented the growing importance of cities instead of the feudal system in the Middle Ages.
After several fires, stone began to be used as building material instead of wood. Mainly square, robust towers were built in this period. Later, from the 14th to the 17th century when most of the still remaining belfries were built, the towers lose their defensive character. They become narrower, and the styles are influenced by Baroque. In the 19th and 20th centuries, newly created belfries had a more symbolic value of independence and prosperity.
Site Info
Site History
2005

Extended

To include belfries in France and another one in Belgium (Gembloux)
2005

Name change

From "The Belfries of Flanders and Wallonia" to "Belfries of Belgium and France"
Site Links
Unesco Website
Official Website
Related
In the News
Visitors
556 Community Members have visited.