Works of Antoni Gaudí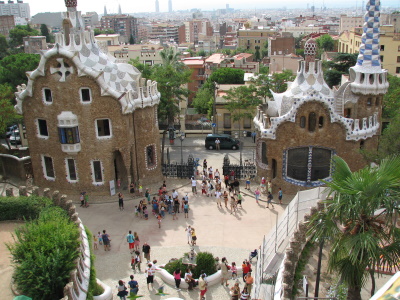 The Works of Antoni Gaudí represent the creative architectural works of this Modernist architect.
The Works consist of seven of his buildings from the late 19th and early 20th centuries in and around Barcelona. They comprise both private residences and public works, including their gardens, sculptures and other works of art. His eclectic style was unique and individual, and made use of modern construction techniques.
Community Perspective: Hard to miss when you're in Barcelona as especially the Sagrada Familia and Parque Güell are major tourist attractions. Try to get into one of the residences such as Casa Mila (described by Ian, Hubert, Ilya), Casa Vicens (by Tonisan) or Casa Batlló (by Els, Hubert, Ilya) for a more up-and-close experience.

Site Info
Site History
2005

Extended

To include the Nativity façade and Crypt of Sagrada Familia, Casa Vicens, Casa Battlo, and the Crypt in Colonia Güell
2005

Name change

From "Parque Guell, Palacio Guell and Casa Mila, in Barcelona" to "Works of Antoni Gaudí"
2005

Extension rejected

8 other of Gaudi's works were nominated in this extension but rejected by ICOMOS
Visitors
934 Community Members have visited.