Aachen Cathedral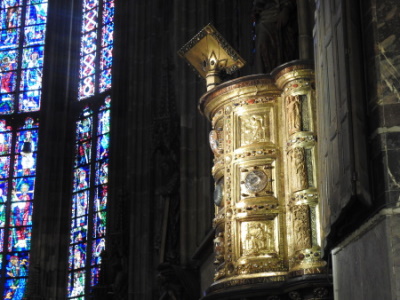 The Aachen Cathedral with its Palatine Chapel is the oldest in Northern Europe and has high symbolic value. It dates from about 800 AD.
The Emperor Charlemagne himself had overseen the construction work, until it finally complied with his wishes. What they actually had built was a palace for him, of which now only the church remains.
During the 14th and 15th centuries new features as the choir were added to the church, in the then fashionable Gothic style. More additions followed in the following centuries, the 74 meters high tower as recent as 1884. Obviously this permanent (re)construction of the Cathedral lead to a mixture of styles.
Charlemagne died in 814, and was buried in his own Cathedral. His bones are still preserved in the Shrine of Charles.


Site Info
Site Links
Unesco Website
Official Website
Visitors
475 Community Members have visited.