Stonehenge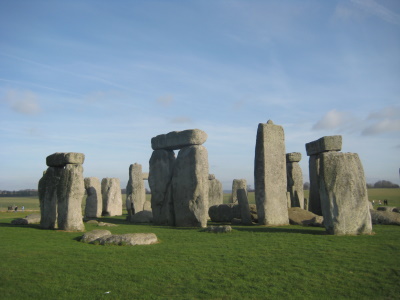 Stonehenge, Avebury and Associated Sites are among the most important groups of prehistoric megalithic monuments in the world.
They were constructed between c. 3700 and 1600 BC. They provide insight into the funerary and ceremonial practices in Britain in the Neolithic and Bronze Age. Stonehenge (ca. 2600-2400 BC) holds the most architecturally sophisticated prehistoric stone circle in the world. Avebury (ca. 2600 BC) is a Neolithic henge monument containing three prehistoric stone circles, one of which is the largest in the world.
In its vicinity lie:
Silbury Hill, the largest prehistoric mound in Europe. Its original purpose is under debate.
The Sanctuary, that held six concentric rings of timber erected around 3000 BC and two concentric stone circles from ca. 2100 BC.
Windmill Hill, a Neolithic causewayed enclosure.
West Kennet Long Barrow, the largest known Neolithic stone-chambered collective tomb in southern England.
Site Info
Full Name

Stonehenge, Avebury and Associated Sites

Unesco ID

Country

Inscribed

Type

Cultural

Criteria

1

2

3

Categories

Link
Visitors
666 Community Members have visited.