Great Wall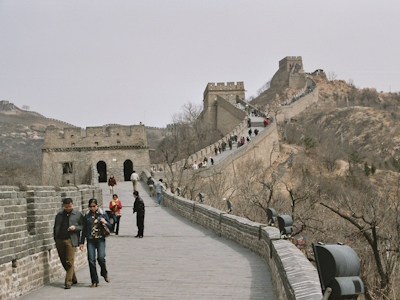 The Great Wall is a masterpiece of construction of ancient China that has also high symbolic value.
The stone and earthen fortifications in northern China were built originally to protect the northern borders of the Chinese Empire against intrusions by various nomadic groups. The wall stretches for 8,800km and spans 17 Chinese provinces.
As it is "virtually impossible" to guarantee the perfect preservation of the whole length of the wall, the conservation is focused on the following parts:
Badaling section, a 7 km popular stretch
Jiayuguan Pass, the starting point of the western section of the Great Wall of the Ming Dynasty
Shanhaiguan, 26km of the northern wall until it meets the sea


Site Info
Visitors
635 Community Members have visited.