Wieliczka and Bochnia Royal Salt Mines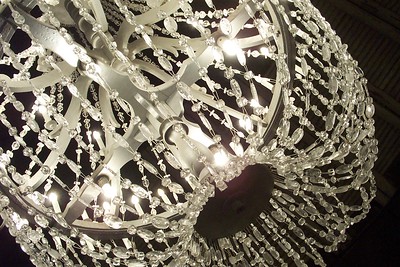 The Wieliczka Salt Mine is an example of a well organized, large industrial establishment. The evolution of the mining processes since the Middle Ages is perfectly illustrated here, due to the conservation of the old galleries and the exhibition of tools used.
First references to the winning of salt in Wieliczka were made in 1044. Salt was the most important economic commodity in Poland during the Middle Ages. The mining of salt quickly became a government monopoly.
Technological progress turned the Wieliczka Salt Mine into a modern business enterprise in the 16th century. Machinery was being used to improve productivity, and the search for new salt deposits took the miners lower and lower underground.
The production of salt here ceased only in 1992 due to a heavy flooding.
The Salt Mines of Wieliczka were on the first World Heritage List ever, publicized in 1978.
Map of Wieliczka and Bochnia Royal Salt Mines
Legend
Visit February 2005
The Wieliczka Salt Mine is an important attraction in the Krakow area. It has a long history of tourism: already in the 15th century visitors were taken underground. Prominent Europeans like Copernicus, Goethe and Chopin also visited. The site nowadays attracts thousands of visitors every day in summer, and group tours are conducted in several languages. Fortunately I was here in February, when it wasn't too busy. There are frequent minibuses from Krakow to bring you here.
The underground tour takes you on a walk of two km. It passes through 20 caves, many of them adorned with sculptures the miners made. It's quite clean and spacious here, unlike in a coal mine for example. The walls are dark grey everywhere; you can only see they are made of crystals when you hold a light to it. The gangways are held upright by complex wooden structures.
Highlight of the tour undoubtedly is the Underground Cathedral. Everything in it is made of salt: the wall decorations (The Last Supper and other biblical scenes), the altar, the religious statues, floor and ceiling. Even the chandeliers are made from salt crystals. This masterpiece was created by three miners in their spare time, taking 68 years of work.
Community Reviews
---
---
---
---
---
---
---
---
---
---
---
---
---
---
---
---
---
---
---
---
---
---
---
---
---
---
---
Share your experiences!
Have you been to Wieliczka and Bochnia Royal Salt Mines? Add your own review!
Community Rating
Community Rating 3.48. Based on 27 votes.
Site Info
Full name: Wieliczka and Bochnia Royal Salt Mines
Unesco ID: 32
Inscribed: 1978
Type: Cultural
Criteria: 4
Site History
2013 - Extended

To include Bochnia Salt Mine

2013 - Name change

From "Wieliczka Salt Mine" to "Wieliczka and Bochnia Royal Salt Mines"

1998 - Removed from Danger list

1989 - In Danger

serious degradation of this property (cave-ins, water seepage)

1978 - Inscribed
Site Links
Unesco Website
Official Website
Related
In the News
Locations
The site has 3 locations.
Connections
The site has 15 connections. Show all
Visitors
258 community members have visited Wieliczka and Bochnia Royal Salt Mines. Show all