Villa d'Este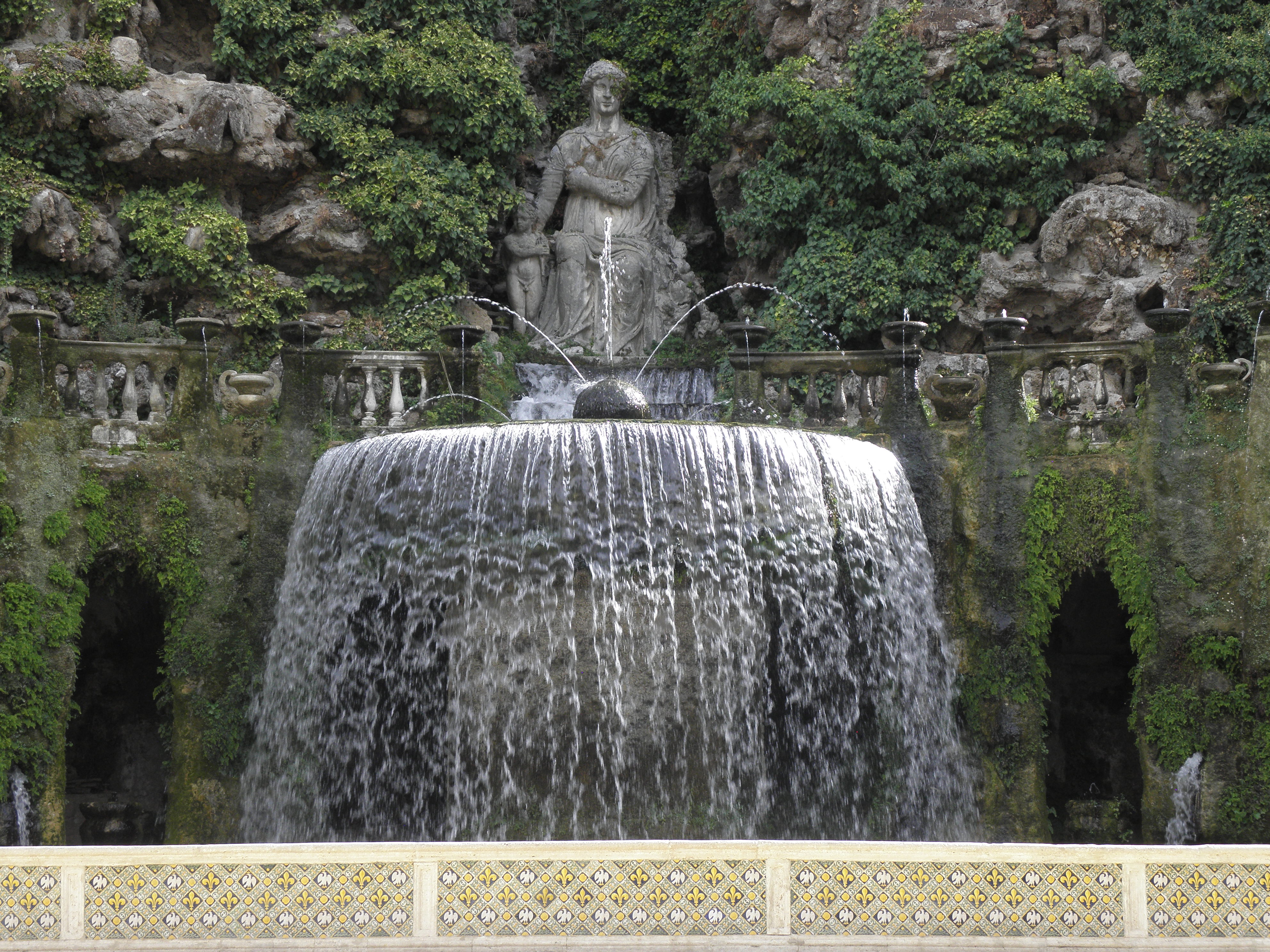 The Villa d'Este in Tivoli is a masterpiece of Italian architecture and especially garden design. Its mixture of architectural elements and water features had an enormous influence on European landscape design.
The villa was commissioned by Cardinal Ippolito II d'Este (1509-1572), son of Alfonso I d'Este and Lucrezia Borgia and grandson of Pope Alexander VI. He had been appointed Governor of Tivoli.
From 1550 until his death in 1572, when the villa was nearing completion, Cardinal d'Este created a palatial setting surrounded by a spectacular terraced garden in the late-Renaissance mannerist style, which took full advantage of the dramatic slope but required innovations in bringing a sufficient water supply, which was employed in cascades, water tanks, troughs and pools, water jets and fountains, giochi d'acqua.
Map of Villa d'Este
Legend
Visit September 2012
The Villa d'Este lies in the center of Tivoli. Due to its proximity to Rome I guess, it attracts more than half a million visitors a year. It's a bit of an oldfashioned tourist attraction, the main point of interest is its garden with water features. I stayed in a B&B on walking distance, and so was able to get in before 9 a.m. This way I had the whole garden to myself, except for a cat that sought my companionship.
I roamed around for about 1.5 hour. The differences in height make for good excercise, and the site has enough on offer to pleasantly surprise now and then. The most impressive parts I found the Organ Fountain and the one representing Rome. I did a quick tour through the villa as well. Every room is covered in wall paintings.
After a while though I became aware that parts of the site actually are quite run-down, or need more care than they're getting now. About a third of the fountains were not working (especially the smaller ones). I don't know if this is a case of "the tourists will come anyway, so why bother", or that a severe lack of funds is hindering the upkeep of the site. Surely there could be made more out of it than is now.
Community Reviews
---
---
---
---
---
---
Community Rating
Community Rating 3.23. Based on 20 votes.
Site Info
Full name: Villa d'Este, Tivoli
Unesco ID: 1025
Inscribed: 2001
Type: Cultural
Criteria: 1 2 3 4 6
Site History
2001 - Inscribed

1995 - Revision

Temporarily combined into a single TWHS with Villa Gregoriana until just before inscription in 2001, after having been listed alone from 1984
Site Links
Unesco Website
Official Website
Connections
The site has 25 connections. Show all
Visitors
202 community members have visited Villa d'Este. Show all