Kinabalu Park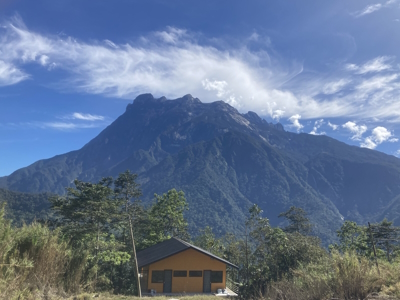 Kinabalu Park is situated in Sabah and is dominated by Mount Kinabalu, one of the highest mountains of Southeast Asia at 4,095 metres.
Kinabalu National Park or Taman Negara Kinabalu was established as one of the first national parks of Malaysia in 1964.
This botanical site is blessed with astonishing variety of flora and fauna that ranges over 4 climate zones; from rich lowland dipterocarp forest through the montane oak, rhododendron, to the coniferous forests, to the alpine meadow plants, and to the stunted bushes of summit zone. The mountain is famous for its many carnivorous plant and orchid species, most notably Nepenthes rajah. Its is also home to a multitude of endemic animal species, including the Kinabalu Giant Red Leech and Kinabalu Giant Earthworm.
Community Reviews
---
2.50 The Philippines - 05-Sep-12 -
There are two vantage points where a traveler can see the inscribed area --- the National Park Headquarters, and Poring Hot Springs in Ranau(What people say about Poring Hot Spring is true - its too expensive, obviously a tourist trap. A bit elitist for budget travelers like me). I never got to climb it. But, going to those two vantage points proved to be still difficult for DIY travelers. For one, asking directions from locals was confusing. It seems that even those from the area don't know much about the ins and outs of seeing the sites. Many would suggest taking a tour, or by renting a taxi, convincing you that its the best way to go to those places. However, buses are available that would lead to the gates of Kinabalu Park HQ. Nevertheless, I felt that the place is truly gifted and is well deserved of a WHS status.
---
Really deserved the title as one of the WHS. The park is beautiful, and as I happen to manage to climb the Kinabalu Mountain, I could see more of the park area, which is just stunning.
I managed to see a beautiful waterfall from afar... and unfortunately it's quite unreachable there... but I'm glad it's part of the park, so it is also considered as a heritage :-)
---
For a spectacular view if the mountain, take the 7am flight from Kota Kinabalu to Sandakan (home of the orang-utans and turtles). That early the air is clear for an uninterupted view.
We enjoyed taking the canopy walkway near the Poring hot springs,to stroll through the treetops.
The brilliant orchid flowers made a colourful display in the forest.
Buses from Kota Kinabalu and Sandakan stop at the park entrance, but the it is such a large area that you really need you own transport to get around.
---
Site Info
Site Links
Unesco Website
Official Website
In the News
Visitors
144 Community Members have visited.