Las Medulas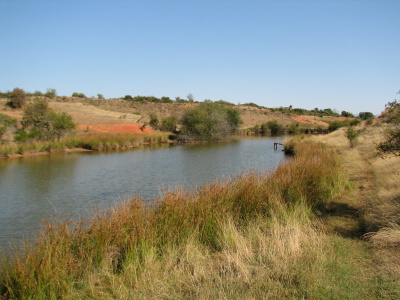 Las Médulas is a landscape shaped by Roman gold mining.
The Romans started exploiting the Iberian colony's resources in the second half of the first century CE. Las Médulas was their largest gold mine. The mining was done by hydraulic power that blasted the rocks away. To be able to generate enough water power, the Roman army constructed roads, dams, and canals.
Community Perspective: The classic red peak views can be had from the Mirador de Orellana. Nearby are the Galerias de Orellan, Roman tunnels, which can be visited underground. The rustic town of Las Médulas caters to tourists and there are guided tours on offer as well as hiking trails, places to stay and eat etc.
Community Reviews
---
For a long time, I couldn't place Las Medulas. I had stumbled across the name repeatedly when filling out my checklist. My only association was to the famed Velazquez painting in the Prado, Las Meninas. Thanks to Jay's review, the site jumped ahead in my internal queue. Wanting to visit friends across Spain for a late autumn escape, I settled on going to the North Western Spain as part of my trip. Lesson learnt: Northern Spain in November is wet and cold.
Las Medulas is - as pointed out by previous reviewer's - not a huge area. The Romans mined the area extensively and created some stunning rock structures in the process. This is prime hiking territory (oh, Nan and his hiking), and I enjoyed my visit greatly.
There are multiple trails starting at the visitor center in Las Medulas. Essentially, you can do a ground loop visiting La Cuevona. The last bit is off limits without tour guide. Afterwards you can hike up to the Mirador of Orellan which gets you the best views of the area. It's also where the entry to the Roman mine is located (closed on Mondays).
On the upper plateau, there are ruins of an old canal the Romans used for water management. I would recommend hiking a small detour to Campo de Braña for the views and the canal. From Orellan, you can hike down to Carucedo instead of returning to Las Medulas. If hiking isn't your thing, start at the village of Orellan which is located on higher altitude and has a road to the Mirador.
The obvious comparison is with another Roman gold mine, the recently inscribed Rosia Montana. Las Medulla features the more iconic landscape. Rosia Montana meanwhile covers a way longer time period, running from antiquity to the 20th century. Both are missing major Roman ruins. Personally, I enjoyed both.
Finally, a small hint to the German WHC committee: It's a bit misplaced that the same country thinking about proposing the open pit mining landscape of the Lausitz or extending Zeche Zollverein to cover the whole Ruhrgebiet, is complaining about the natural destruction caused by the Romans 2000 years ago.
Getting There and Around
Closest major town is Ponferrada. There are train and bus connections across Spain. In my case, I came by train from Burgos. And left by the same train one day later to Monforte de Lemos.
From Ponferrada, I found two rather bad public transport options in the direction Las Medullas. During weekdays, there is a local bus company (Auspa) running busses between El Barco and Ponferrada. It was not clear to me what stops they take and when. First bus is at 6 a.m., second at noon. Alternatively, there is a 6 a.m. train to Monforte de Lemos. But it's quite a hike from the train station to the core site. Best option at 35 EUR one way is to get a cab. My hostal helped with it. Prices are fixed by the taxi company. For the return, the cabbie gave me his number and I simply sent him a whatsapp message to pick me up including location.
While You Are There
Ponferrada is on the Camino. I even think the Camino runs past Las Medulas. In Ponferrada, you have a templar castle and a small, but nice old town (around the castle). Last but not least, the town also boasts a restaurant with a Michelin star.
Next stops from Ponferrada are Lugo, Santiago de Compostela or A Coruna. Or you head to Monforte de Lemos for the Ribeira Sacra (T, 2023).
---
"There's gold in them thar hills", and that's exactly what brought Rome to Las Médulas in northwest Spain. The UNESCO World Heritage Site inscription is what brought me to Las Médulas some 19 centuries later, and I'm glad I made the visit, since it helped provide context to the Roman presence still visible in ruins throughout neighboring Galicia. Las Médulas was one of the most important sources of gold for the Roman empire, which used the gold in coins and jewelry. Unfortunately, the extraction came at a price to the landscape, as eroded red rocks are now ruggedly visible against the abundant vegetation in the valley below. Upon recommendations from other reviews, last week I first visited the Mirador of Orellan, which offers the best panoramic views of the mined earth. I loved the views, but I would strongly recommend site managers consider more signboards at the viewpoint explaining the Roman process of mining. What sign I did find was at the entrance to the nearby tunnels (or galerias), which I highly recommend. Here you can walk through former channels dug by Romans into the mountainsides and later flooded with water, destabilizing the hillsides and sending them in mudslides to the valley below, where gold could more easily be extracted from the rock. In addition to the tunnels at the mirador, I also recommend a visit to the museum in the town of Las Médulas, which more thoroughly explains the Roman process of mining (though it is mostly in Spanish). Just be aware of afternoon hours of closure.
Logistics: Las Médulas is most easily reached by private transportation. There are many trails both on the cliffs and in the valley, including at least one trail connecting the Mirador de Orellan with the town below.
---
I visited this WHS in June 2016. I saw the reddish brown peaks of this Roman mine from quite a distance away while walking the Camino Frances en route to Villafranca del Bierzo. The afternoon light seems to be the best for photography and since quite a bit of walking is involved, this way you'll avoid visiting under the direct scorching sun. So after the Camino and before driving to Lugo, I spent half a day to visit this unique site. First I put Las Medulas in my GPS and surely enough I found a small interpretation centre which focuses both on the cultural as well as the natural aspects of this WHS. Having visited I cannot understand why this is not a mixed WHS. In any case, the interpretation centre provides you with information on what you can visit by car and what you can or have to visit by walk. There are three panoramic viewpoints which are worth visiting if you're not in a hurry: Mirador de Orellan, Mirador de las Pedrices and Mirador de la Frisga. Only the first one can be approached by car and you'll still have to walk 800 metres uphill on a tarmac road. There is ample parking space once you get there but the winding roads to reach this place are quite treacherous for two-way traffic. To reach Mirador de Orellan just input Orellan in your GPS and follow the UNESCO and WH signs. Mirador de las Pedrices is 3.5km further on from Mirador de Orellan and part of the Ruta de los Conventos trail. If you decide to go for this trail you'll also be rewarded with yet another Mirador (de la Frisga) but it is really nothing special when compared to the other miradors. A feature worth noticing is the Canal de Pena Escribida and the information boards with drawings help to understand the complex hydraulic system used by the Romans. The view from Mirador de Orellan is truly breathtaking and definitely the highlight of this WHS. However, if you would like to better understand why this site has been inscribed, I would recommend visiting the Galerias de Orellan which are open every day except on Tuesdays from 11:00 to 14:00 and from 16:00 to 20:00. Here you'll be asked to wear a protective helmet and for 3 euros you'll be able to walk to the "cave" which is visible from Mirador de Orellan. There is little lighting so much so that many bats still live here so keep this in mind if you use flash photography! From here you can also buy some drinks in case you run out of water. After my visit I headed towards the site proper in Las Medulas but honestly you won't gain any more understanding of the site than if you were to visit only the Mirador. What are worth visiting perhaps are the washeries (now artificial lakes) to visit a different aspect of this old mining heritage: Carucedo and Pozo Somido or Redondo lake. All in all this is one of the industrial heritage sites I enjoyed most and a magnificent site for birdwatching and photography in Europe.
---
2.00 The Netherlands - 03-Aug-09 -
From the Mirador de Orellana I had my first look at this weird site. It takes a hike of about 800m uphill, through a wonderful green setting with lots of chestnut trees, flowers and berries. This viewpoint has the classic views, with the red peaks that you usually see in photos of Las Médulas. The mining area looks smaller than I had expected. Later I read somewhere that it is 10 square km. It looks a lot like a landscape made by erosion (like Ischigualasto/Talampaya in Argentina, or several US National Parks).
A drive down of about 10 minutes brought me to the village of Las Médulas. You have to leave your car at the village entrance, only locals are allowed to drive on. To limit damage to the site due to overexposure, only 4-wheel drives are allowed. One of the other reviewers stated that he/she got in with a regular car, maybe that was out of season as today I saw no other way in than to walk (or join a tour).
Las Médulas is a rustic village that mostly caters to the quite large number of tourists that pass through, most of them Spanish. Signposts point to several short and longer walks in the area. I opted for a short one: the 3km round-trip to the lake Lago Somido. The quite barren landscape leaves you well exposed to the sun, not to be underestimated at 30 degrees C. However, my walk was short enough. The lake also is a result of the mining (the flooding of a canal). Supposedly several species of frogs and salamanders live here, although I didn't see or hear a thing. Also, no other tourists were on this trail, making it almost a bit eerie to walk around here all by myself.
As Las Medulas is located quite far from anywhere, I'd recommend staying overnight. Several of the villages in the area have hotels and guesthouses. This way you'll make it early into the terrain and escape the worst of the heat. The site is large enough to keep you busy for a full day: besides hiking the full circuit (11km), there are guided walks, viewpoints, archaeological remains, visitor centers and plenty of cafés and souvenir shops.
---
.
We visited Las Medulas in May 2005, but used a car to drive up and around the site. If the weather is dry, a normal car would do, you don't need a 4WD. Using the car gave us a bit more time to look at the site from various different angles and to stroll around. It is absolutely stunning that this moon-like landscape has been created by humans with hardly any heavy tool available to them.
From the top you can also see quite a number of little lakes, which are the remains of redirected rivers used to wash out the gold deposits.
An absolutely fascinating landscape.
---
Alastair Dumbell
This is the most amazing site, and the most impressive landscape I have seen. The sheer size of the undertaking defies the imagination when one thinks of the tools available in those far off days.
Wear good shoes and take plenty of water, although there is a spring just before you start the last slog up to the Mirador. There is a good small restaurant when you get back down, and it took me about three hours to get to the top and back via the mines. You don't have to go to the top though, just walking through the mines is a visual treat and a great experience. The infrastructure is basic, but that's part of the charm. Entry was free, but the walk through the forrest of giant chestnut trees that have grown over the old mine workings would be well worth paying for. I can only hope that all our abandoned industrial sites will look as beautiful in the distant future.
I cannot imagine anyone being disappointed with their visit or leaving Las Medulas without asking themselves some very profound questions about the history of man.
---
Site Info
Site Links
Unesco Website
Official Website
Related
Visitors
147 Community Members have visited.