Trading Posts and Fortifications on Genoese Trade Routes.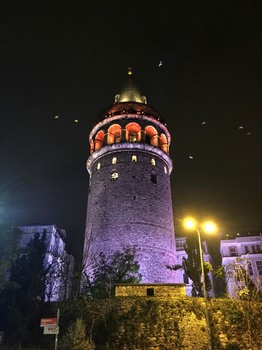 Trading Posts and Fortifications on Genoese Trade Routes from the Mediterranean to the Black Sea is part of the Tentative list of Turkey in order to qualify for inclusion in the World Heritage List.
The Genoese Trading Posts comprise nine towers and fortresses along the Mediterranean and Black Sea coasts. The Genoese played an important role in the medieval trade in the Black Sea region. The buildings reflect the architectural styles of Genoa.
Map of Trading Posts and Fortifications on Genoese Trade Routes.
Load map
The coordinates shown for all tentative sites were produced as a community effort. They are not official and may change on inscription.
Community Reviews
---
California - United States of America - 20-Apr-13 -
I was surprised to find I had actually visited a site included in this nomination. During the Fall of 2007 I had the great pleasure of spending 5 days in Istanbul. Galata Tower, of Genoese design, made it on my itinerary primarily for its fantastic view. Galata district is worth a stroll, the buildings do have a distinctly European feel. The men selling bread on large saucer pans atop their head make a unique detour if you have an empty stomach.
While I can barely say I visited this nomination, I fondly remember my time in Istanbul, and Galata District and Tower were enjoyable and interesting. Perhaps for a true experience of the Genoese historical presence in Turkey, I will have to visit 1-2 fortifications upon my next visit. The picture above is the stunning view of Istanbul from Galata Tower.
---
Site Info
Full Name

Trading Posts and Fortifications on Genoese Trade Routes from the Mediterranean to the Black Sea

Country

Added

Type

Cultural

Categories

You have an error in your SQL syntax; check the manual that corresponds to your MySQL server version for the right syntax to use near ') and (st.tent = 1) group by c.id, c.cat, t.id, t.theme' at line 6