Stolac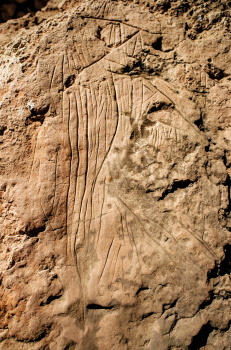 The natural and architectural ensemble of Stolac is part of the Tentative list of Bosnia Herzegovina in order to qualify for inclusion in the World Heritage List. This site (or parts of it) has already been inscribed under Stećci WHS.
The Herzegovinian town of Stolac has been settled since ancient times. Together with its historical core, a diverse but harmonious ensemble, the nomination consists of the Paleolithic engraved rock of Badanj—one of the oldest manifestations of art in Southeast Europe—, the archaeological site of the Hellenistic town of Daorson, an Illyrian fort, two necropolises with stećci tombstones (already inscribed on the List), a 15th-century fort, a 19th-century Ottoman residential ensemble, Orthodox churches, and the grave of the rabbi of Sarajevo Moše Danon.
Map of Stolac
Load map
The coordinates shown for all tentative sites were produced as a community effort. They are not official and may change on inscription.
Community Reviews
---
In July of 2019, I visited Stolac area with the focus on nearby stećci sites, Radimlja and Boljuni. Both are included on the Stolac ensemble tentative submission, in addition to already having been inscribed with the serial stećci property. Radimlja is an accessible and well-maintained necropolis, with some interesting tomb decorations. Boljuni is an out of the way and largely forgotten cemetery.
Aside from the graveyards, I made an all too brief stop at the Inat Ćuprija Bridge which offers a nice perspective along the river, with the nearby mosque of Hadži Alije Hadžisalihović as the main visual highlight. The walls of the Old Town at the top of the hill above the present Stolac looked like a potential point of interest, but exploring them did not fit into my time constraints.
Overall, I did not see enough to suggest that Stolac is a worthy candidate for a future WH inscription, but my short time in town was likely insufficient to form an educated opinion.
Stolac is a bit over half an hour away from Mostar, on the way to Dubrovnik.
Read more from Ilya Burlak here.
---
Stolac is already placed on the World Heritage map thanks to the Stecci. Indeed, the city possesses several Stecci and especially the Radimjla necropolis which is one of the greatest and most representative examples of these medieval tombstones. The town in itself is not very tourist-friendly as there are no infrastructures and sights are badly indicated. The city seems to be stuck in the post-Yougoslavian war state.
We managed to see several churches, mosques and historic houses along with one old bridge. The town fortress dominates the wall city and seems quite massive. We did not have too much time to spend in the town and no real motivation to stay more (no restaurants open) so we left after a couple of hours in Stolac, We did not find any indication for the Hellenistic ruins of Daorson which seem, nevertheless, to be of big interest for the history of the region.
---
Stolac is a town not far away from Mostar (about 45 minutes ride) and isn't very attractive in its own right. It used to be a charming Ottoman town but was largely destroyed in the Yugoslavian Wars and not yet reconstructed (plans are underway). There are the remains of a Turkish fort and that's about it. Surrounding the town, however, are several sites of different ages which are part of of the suggested nomination. Daorson is one of the only surviving Illyrian sites is only accessible by car and is very hard to find. It is situated on a mountain near some private farms. Most of it is destroyed but the cyclopic walls are highly impressive. They are extremely massive and designed to survive earthquakes despite the lack of any connecting material! Radimlja is a small easily accessible medievil graveyard with Old Bosnian Orthodox tombstones covered with different geometric patterns and knightly figures. This is the most famous of these very common graveyards spread in this area of Herzegovina. There is also a cave with some wall paintings but we unfortunately had to head back to Mostar and had no time to visit it.
---
Community Likes
Site Info
Full Name

The natural and architectural ensemble of Stolac

Country

Added

2007

Type

Mixed

Categories

Link
Site History
2007

Added to Tentative List
Visitors
29 Community Members have visited.