Chiribiquete National Park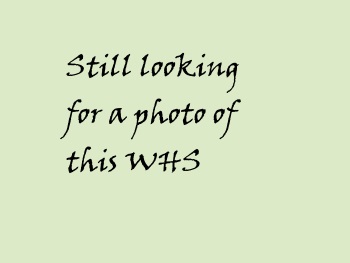 Chiribiquete National Park - "Maloca of the Jaguar" is a very large and remote national park, known for its tepuis and painted rock shelters.
The tepui or table top-setting has let to a high level of endemism. The park in the Amazon rainforest is also home to a healthy population of jaguar and other vulnerable mammal species. 60 rock shelters with ca. 75,000 paintings are present at the foot of the tepuis. Their ceremonial use extends into the present day by isolated indigenous communities, some of which have no contact with the outside world.
Map of Chiribiquete National Park
Load map
Community Reviews
---
3.50 Chinese-Canadian - 13-Sep-19 -
Chiribiquete NP is off limits for everyone. There are uncontacted tribes within the park and it is our modern belief to have them make the choice to contact us instead. I have a pessimistic thinking that there will be forest fires eradicating the tribe before that happens.
Even with the national park so taboo there have been some expeditions into the park to view the rock art, by experts and by the evaluation team to inscribe it. That's about it. No road leads even close to the park. Update: as of mid 2019 flyovers are permitted and I saw this 3-4 day tour that includes a flyover AND the rock art visit which is probably the way to go. Just flying over from Bogota seems possible but all you will see is tree tops?
With all that out of the way, how did I "visit" the park? Well, of course I didn't. Not the core zone. There is a beautiful alternative to see the rock art north of the park. It still takes an overnight bus to San José del Guaviare, a local car to Cerro Azul by 4WD to see them, another day for nature, then another overnighter back to Bogota. This is done by a tour company from Bogota which I shall not mention in the review but gladly so in the forum on request. So the rock art is the "same" but this part is not inscribed. It probably should be, but it doesn't fit all the criteria of the park at the same time, i.e. it would need to be inscribed only for the rock art. A little strange, or maybe that's ok, but it doesn't seem to come up. I'm more of a person happy to be able to see it rather than moan about it not being the core zone, even if all items from a core zone are displayed in a museum outside of it.
Anyhow after a morning drive after breakfast one arrives in Cerra Azul. The rock art is not too difficult to get to but requires walking plus climbing a ladder and passing through a cave, sometimes steep up the mountain so this is not at all a relaxing cruise. The red pictographs are generally in very good condition. I would think the NP has so much more than what is to offer here. Looking at the pictures I couldn't see much difference though, so again it's highly likely to be the same stuff.
Whenever rock art is inscribed i do feel a little annoyed really, because rock art can be very boring like Huashan, Drakensberg, Indonesia, other times very amazing like in France. They might be all unique but they start to feel less special, and that protection is enough rather than a world heritage status. A lot can be said about other sites such as churches but when you seek out more rock art it gets very repetitive, no matter if done by different cultures and at different times.
So in the case of Colombia's rock art it is luckily very amazing. The walls are stacked high of very detailed animals, people, hand prints, art that I sometimes cannot even make out, but generally very artistic and professional. Interesting how as most rock art or cave art we only see the good works but practice doodles or imperfect art.
There were three large walls in total but the guide said there are more, unclear if they are not along this path or not worth seeing. We were already making our way back for a late lunch so if you don't want to stay in the area you could potentially head back but everyone was signed up for the extra day of river cruising.
---
Site Info
Full Name

Chiribiquete National Park – "The Maloca of the Jaguar"

Unesco ID

Country

Inscribed

Type

Mixed

Criteria

3

9

10

Categories

Link
Site History
2012

Revision

Renominated on new Tentative List, changed from Parque Nacional Natural Chiribiquete (29/10/1993)
2005

Requested by State Party to not be examined

Withdrawn by Colombia
Site Links
Unesco Website
Official Website
Related
In the News