Paquimé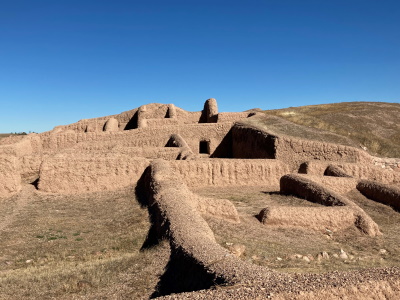 .
The Archeological Zone of Paquimé, Casas Grandes is a pre-Columbian archaelogical site.
It began as a group of 20 or more house clusters, each with a plaza and enclosing wall. These single-story adobe dwellings shared a common water system. Evidence shows that Paquimé had a complex water control system that included underground drain systems, reservoirs, channels for water to get to the homes, and a sewage system
Community Reviews
---
Ivan Cardenas, 31-Oct-05
Paquime is a great place to visit, it is not that far from the border with Texas and New Mexico. You can even visit it for a weekend getaway. The museum is excelent, and it is not expensive. While in the area, you can choose from various hotels and good restaurants. For all of you guys who always have to be checking your e-mails, you can visit "El Cybernetico" an internet cafe in Nuevo Casas Grandes.
---
Casas Grandes is a 50 mile drive south of the New Mexico, USA border into Chihuahua, Mexico on a good highway. The adobe or mud city is partially restored and provides a good example of how the pueblo native americans settled down. The adjoining museum is excellent. Nuevo Casas Grandes is just 15km down the road with great restaurants and motels. Also, you don't need to speak Spanish to get there. Like other pueblo indian sites, the dwellings are apartment style buildings with everyone living in close quarters.
---
Community Rating
Community Rating N/A. Based on 0 votes.
Your Rating
Site Info
Full name: Archeological Zone of Paquimé, Casas Grandes
Unesco ID: 560
Inscribed: 1998
Type: Cultural
Criteria: 3 4
Site History
1998 - Inscribed

1991 - Referred

Bureau -pending the results of a comparative study of property of this type located in Mexico and the United States.
Site Links
Unesco Website
Official Website
Related
Connections
The site has 5 connections.
Visitors
12 community members have visited Paquimé. Show all