Uvs Nuur Basin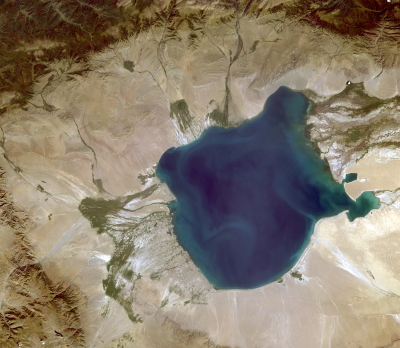 .
The Uvs Nuur Basin covers a range of diverse ecosystems within the closed catchment of the saline Uvs Nuur lake system.
Uvs Nuur is an 'inland sea', that is frequented by a range of seabirds even though the nearest ocean is 3,000km away. It is almost circular and 70km in diameter.
The surrounding area consists of steppes, mountains, forests, wetland and deserts. It supports a variety in birds, both resident waterfowl and migrating birds. Mammals include snow leopard, mountain sheep (argali), marbled polecat and the Asiatic ibex.
This serial nomination consists of 12 strictly protected areas. It lies partly in Tuva (Russian Federation) and Mongolia. The site is inhabited by semi-nomadic pastoralists.
Map of Uvs Nuur Basin
Legend
Community Rating
Community Rating N/A. Based on 0 votes.
Your Rating
Site Info
Full name: Uvs Nuur Basin
Unesco ID: 769
Inscribed: 2003
Type: Natural
Criteria: 9 10
Site History
2003 - Inscribed

1990 - Deferred

Bureau - Has potential for nomination but make smaller and develop Management plan for crossborder cooperation
Site Links
Unesco Website
Official Website
Related
Locations
The site has 12 locations. Show all
Connections
The site has 28 connections. Show all
Visitors
4 community members have visited Uvs Nuur Basin.