Lord Howe Island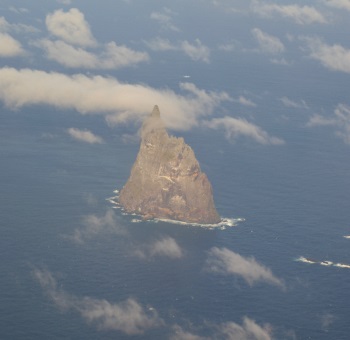 The Lord Howe Island Group represents an island system developed from submarine volcanic activity with a characteristic insular biota.
It consists of islands and rocks that are home to many species of nesting seabirds and other endemic or rare animals. It also features the most southerly coral reef in the world. Besides Lord Howe Island, the designated area includes the Admiralty Group, Mutton Bird and Sail Rock, Blackburn (Rabbit) Island, Gower Island and Ball's Pyramid.
Community Perspective: airfares and accommodation are extremely expensive because of the tourism restriction of 400 beds. Climb the peaks, visit the Lord Howe Island Museum or enjoy its beaches.
Community Reviews
---
4.00 Switzerland - 29-Jan-19 -
Home to just under 500 permanent residents, Lord Howe is also restricted to just 400 tourist beds, and Quantas has exclusive rights from mainland Australia which makes both airfares and accomodation extremely expensive. Very rarely I have to ask help from the local tourism office, but on Lord Howe this was the case, as I was unable to book a bed, after purchasing the airticket from Sydney. They found Hideaway Guesthouse at 250 AUD a night, just a short walk uphill from that very same tourism office which also houses the island's museum, and the best internet connection to the outside world. Rent a bike or simply walk around the island, clim the hills to make good photos, and swim in the turquoise and azure blue shades beaches with perfect white sugar beaches like Lagoon or Ned's. Even the airport is surrounded by the most beautiful beaches, and after checking and the boarding pass in the pockets, I could still enjoy a swim nearby.
---
I visited Lord Howe Island in July 2016, when I stayed at Beachcomber Lodge and rented a car from Wilson's Hire Service. My main objective was to see the Lord Howe Island stick insects that are kept at the Lord Howe Island Museum. The stick insects were once very common on Lord Howe Island, but became extinct on the main island soon after black rats were introduced in 1918 when a supply ship ran aground. The last walking stick was observed on Lord Howe Island in 1920, after which time the species was thought to be extinct. In 2001, Australian scientists scaled nearby Ball's Pyramid and discovered a small population of 24 walking sticks living beneath a shrub. In 2003, scientists collected two breeding pairs, and the Royal Melbourne Zoological Gardens has since successfully bred walking sticks (more than 9,000 according to the most recent estimate in 2012). Breeding pairs have since been sent to zoos at San Diego, Toronto and Bristol. I also spent time searching for Lord Howe woodhen, which are now relatively abundant but which had declined to 30 known birds by the late 1970s.
---
Bonnie Siems
I have been to Lord Howe Island twice, and both times have been a rewarding experiance.
I climbed up Mount Lidgbird on my first visit, but did not get as quite as far as Goat House.
The views you get from anywhere on Lord Howe are spectacular, and you should climb all available mountains and hills.
A camera is a neccesity, so you can capture the lovely scenery when you want to rememer the great time you had, as I did.
I hope to be able to stay there again sometime.
---
Ben Fraser
Lord Howe Island is one of the most magical places on Earth.
It has an amazinf natural beauty, the high mountains rising up from the coral encrusted lagoon. The diving is amazing, as the sea life is so prelific.
While not very cheap, due to limits on the number of people it is definately worth the trip out from Sydney.
---
Site Info
Site Links
Unesco Website
Official Website
Related
In the News
Visitors
23 Community Members have visited.