Chengjiang Fossil Site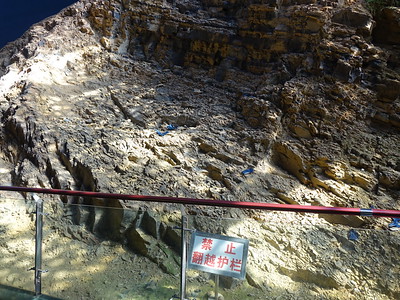 Photo provided by Derek Hudgins
Chengjiang Fossil Site holds marine fossils of a high diversity. They date from the early Cambrian period, 530 million years ago.
In its kind of species, it is complementary to the Burgess Shale and is 10 million years older than that Canadian fossil site. Most of the fossils are that of soft-bodied organisms.
Although fossils from the region have been known from the early part of the twentieth century, Chengjiang was first recognized for its exquisite states of preservation with the 1984 discovery of the naraoiid Misszhouia.
Map of Chengjiang Fossil Site
Legend
Community Reviews
---
---
---
---
---
---
Site Info
Full name: Chengjiang Fossil Site
Unesco ID: 1388
Inscribed: 2012
Type: Natural
Criteria: 8
Site Links
Unesco Website
Official Website
Related
Connections
The site has 3 connections.
Ecology
Cambrian Explosion: Chengjiang's fossils present the most complete record of an early Cambrian marine community with exceptionally preserved biota (Brief Description)
Fossils: The property displays excellent quality of fossil preservation including the soft and hard tissues of animals with hard skeletons, along with a wide array of organisms that were entirely soft-bodied, and therefore relatively unrepresented in the fossil record. (OUV, crit viii)
Timeline
Paleozoic: Maotianshan Shales, dated to between 525 and 520 million years ago during the Cambrian explosion (wiki)
Visitors
26 community members have visited Chengjiang Fossil Site. Show all