Salonga National Park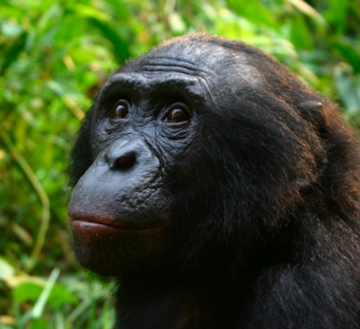 .
Salonga National Park is Africa's biggest tropical rainforest reserve. It consists of two locations: a northern and a southern sector, separated by a 40km wide settlement zone.
It is a very isolated park, located at the central basin of the Congo river and crossected by many rivers. The park can only be reached via water transport, and in parts is considered to be completely virgin and never accessed by man. It covers an area of 3,656,000 ha.
The park is also home to many endangered fauna species notably the bonobo. The bonobo or pygmy chimpanzee is only found in the wild here and in surrounding reserves. The bonobo diverges about 0.4 % from the common chimpanzee genome. It is possible that the formation of the Congo river led to the speciation of this particular chimpanzee species (they're not great swimmers). They're now an endangered species, with 29,500 - 50,000 individuals left.
Map of Salonga National Park
Legend
Community Rating
Community Rating N/A. Based on 0 votes.
Site Info
Full name: Salonga National Park
Unesco ID: 280
Inscribed: 1984 In Danger
Type: Natural
Criteria: 7 9
Site History
2007 - Reinforced Monitoring

1999 - In Danger

Poaching and illegal encroachments

1984 - Inscribed
Site Links
Unesco Website
Official Website
Related
In the News
Locations
The site has 2 locations.
Connections
The site has 13 connections. Show all
Visitors
0 community members have visited Salonga National Park.