Petroglyphs of the Lake Onega and the White Sea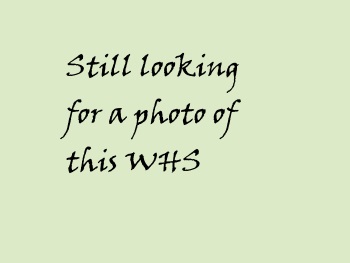 The Petroglyphs of Lake Onega and the White Sea are two groups of rock art in the Republic of Karelia, over 300km apart.
Together they show some 4,600 figures carved into the rocks at the lakeshore. The petroglyphs include multi-figure realistic hunting scenes. They date from the Neolithic age and have been preserved without later additions, due to being covered by sand deposits.
Community Perspective: Martina went to Besov Nos at Lake Onega, while Alexander visited Zalavruga and Besovy Sledki at the same lake. The petroglyphs at the White Sea have so far been unreviewed.
Map of Petroglyphs of the Lake Onega and the White Sea
Load map
Community Reviews
---
Visited Belomorsk cluster in October 2021. Logistics – flight to Karelia's capital Petrozavodsk, then 370 km by rented car via surprisingly good road to Belomorsk. Petrozavodsk's national museum of Karelia has dedicated room with a couple of original stone petroglyph stelas and description.
There is also museum in Belomorsk, but unfortunately it's closed on Sundays and I didn't visit. There are two main areas in this cluster – Zalavruga and Besovy Sledki (translated as Demon's footprints). Between them a number of minor sites are also inscribed, but they require very detailed map to be identified among the forest and river shores and the glyphs are faded.
Zalavruga – is the largest concentration of rock art with over 2,000 figures. A brand new road was completed in 2021 to the site, located on the outskirts of Belomorsk, but from the parking you still have to cross pedestrian bridge and then walk for approximately 2 km. During my research new wooden floorings were in process of installation, so I carefully walked over stone plates. Visibility of petroglyphs was not great due to wet cloudy weather, however, I still was able to identify all "iconic" figures, like whale hunting scene, big deer, 3 skiers, etc. Unfortunately, on Sundays it is difficult to arrange excursion here due to museum closure, but it would probably worth it in order not to miss anything important.
Besovy Sledki – is a covered pavilion (recently renovated) open daily from 10 to 19 with entrance fee of 30 Rubles. It is located just next door to hydropower station 5 km away from Zalavruga parking. Inside there is tiny photo exhibition and some information of the site in the context of World Heritage listing. Pavilion covers a piece of rock containing approximately 400 figures, basically animals. The most famous here is anthropomorphic image of Bes (Demon) and his 8 footprints along the rock.
It's very good that inscription has boosted improvement of local tourist infrastructure and site protection. This rock art site in Belomorsk and the Lake Onega) is unique in Russia and later or sooner it was supposed to be inscribed.
---
After ticking off most WHSs in Russia, Ivan and I are trying to visit the most of the tentative sites that seem to be in for a subscription. And especially those more remote ones, so we don't have to return there once we'll leave Russia for good. So we did one of our weekend trips by night train and rode to Petrozavodsk to visit the petroglyphs of Lake Onega and Kenozero National Park.
As far as this site is concerned, it can be done as a round trip whilst visiting Solovetsky islands and Kizhi pogost. Night train from Moscow is a comfortable way to travel, you save on hotel and for a decent price can either get a first class compartment with two beds, or second class with four - Russian Railways offer the opportunity to buy out the whole compartment and that's what we did. The demand is so high in summer they're sending out two-storey trains so I would not recommend getting on the platzkart, as you will wait ages to get to the bathroom. Anyway, there's also an option to fly out from Moscow, with Pobeda from Vnukovo Airport. It saves you time.
Since time was short and distances long, we rented a car that we picked up (opted for a 4WD, as many parts of our trip consisted of dirt and gravel roads) at the train station and off we went. A short trip to the Kivach waterfall and then we were set for our chosen destination - Besov Nos on Lake Onega. There are various other sites of Lake Onega and also some more sites of the White Sea, which is actually more comfortable option that can be reached by train or bus. An alternative to visiting Besov Nos is to do a day trip along Lake Onega, in which you visit both Kizhi and Besov Nos, just be reminded it will be a long day. Getting to Besov Nos by car was more of a pickle than we presumed, but fortunately, the frustrated driving was not futile.
There is a marker signs for petroglyphs off the main road going from Medvezhegorsk to Pudozh, however don't be fooled by that one. It takes you on a gravel road drive of about 25 kilometres to a village Shala Pristan that is supposed to offer ferry rides to the other side as well as boats directly to Besov Nos. Russian travel sites say there are homestays and boats that can be arranged, however no boats were around as we went there and nothing was promoted by signs, no boats, no homestays. Basically, it looked pretty much empty, no information anywhere around, so we just accepted we lost an hour on a useless detour and moved on to the village of Karshevo, where they advertise private boats to Besov Nos. Travel forums suggeted you can offroad 15 kilometres to the cape, but halfway around we reached a pickle in the form of a broken bridge. So yeah, in the past it was possible to drive there, but not for the forseeable future. Cursing, we returned to the village. There is an entry to the lake where many cars were parked as well as trailers for boats that were obviously on the river already. We returned to the village and Ivan started going around houses promoting boat rides. First one was not successful, but at the second, a slightly drunk Russian gentleman immediately offered to take us for 3500 rubles - this seems to be the usual rate for a return trip. We waited while he loaded up his boat, meanwhile another Russian couple looking for a ride joined so it was 4000 rubles for all, so just 2000 rubles for us. Great. We drove to the river, parked the car, the guy unloaded his boat and off we went.
It's about 35 minutes of a fast ride and we docked at the beach entrance to the lighthouse and petroglyph site. If the waves are larger, the visitors are left further down the beach. You take the stairs and then walk around wooden path on the site, it's about a kilometer and a bit and there you are, the lighthouse, from which the road leads directly to the stones on the beach. Just find the large red stones in the middle of the row and you should see the petroglyphs almost immediately. They are very interesting - the main one is the Bes, or the emobiment of devil, with an orthodox cross added later by local monks. There are animals, a lizard and all kinds of different pictures. Nothing is fenced off or railed off, you can walk around the site freely. There is one board by the end of the road, all in Russian, so read up beforehand. The petroglyphs are very well-preserved and visible, Besov Nos is considered the "main site" of the Lake Onega petroglyphs, definitely a good place to visit if you can survive the logistics hassle. We finished the trip by soaking our feet in the lake. You can swim as well and many people do as a part of the trip, so taking your swimsuit along with you if you're visiting a summer is a good option. Our local boat driver knew all about the possible inscription, saying they had "some French guy" from the committee visiting earlier, he laughed at how cold the poor guy was, but they provided loads of blankets. The ride along the river Chernaya is very picturesque and lovely and is a pleasure.
We were extremely happy that by the early evening we have managed the visit, unfortunately we had still about two and half hours' ride to Kargopol, where we stayed for the night. Alternatively, one can stay in a homestay in Karshevo. Overall, despite the trouble getting there, Besov Nos sight is a delight and one I would recommend visiting if you have the time.
---
Site Info
Site History
2021

Advisory Body overruled

ICOMOS advised Referral
Site Links
Unesco Website
In the News
Visitors
8 Community Members have visited.