Manovo-Gounda St. Floris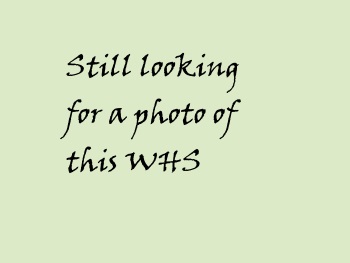 The Manovo-Gounda St. Floris National Park covers an extensive savanna landscape that forms a transitional zone to the rainforests.
Here animal species from the East and West African savannas cross paths with those of the forests of the South. They include elephant, hippo, leopard, cheetah, wild dog, and buffalo. The park includes the entire basins of three rivers with grassy floodplains and wetlands. 320 bird species have been recorded.
Community Perspective: Gavin reports about the poaching situation in 1997 (the black rhino and lion mentioned in the original nomination have already disappeared from the park).

Map of Manovo-Gounda St. Floris
Load map
Community Reviews
---
Andrew Macova
When my wife and I went to Africa with a few friends in order to see the wildlife, we didn't expect to be travelling this far away from where we were staying.
However, our friends got in contact with a guide and we travelled for 2 days 100km north. We arrived in early morning and it was one of the most beautiful sites we had seen.
The vast amount of wildlife was overwhelming and when my wife managed to touch a deer she was overjoyed. It was an amazing experience and we had a truly bewildering time.
---
Gavin Howard
This Park is located in Northern Region of the Central African Republic is a diverse and magic place worthy of its place on the World Heritage Site.I worked there as part of an EU project called PDRN, I lived in one of the projects locations called Manovo in 1997.The other bases were at Gordil, Biroua, Ndele and Sangba.The project was an EU funded projetc managed by an International staff employed by an organisation based in Brussells called AGRER, working in partnership with National staff from the Department of Water and Forests.I was responsible for the training of anti-poaching units who were responsible for the security of the wildlife and habitats within the Parks boundaries.Unfortunately the are no longer rhino in the region having been totally removed by poaching.The remaining Hippo and Elephant are under severe poaching threat and will follow the rhino if action to secure their environment is not met.Unfortunately the country is not stable enough to support a tourist trade in the northern region.If the stabilty of the region were to change for the better and tourism infrastructure improved this Parc will offer a treasure of natural beauty and wildlife not witnessed in many parts of Africa.
To get to CAR from Europe fly from Paris with Air France to the Capital Bangui or with Air Afrique again from Paris.The SOFITEL in Bangui is the best Hotel to stay in, situated on the banks of the Oubangui river.But you need to check the situation regarding safety to travel before you make arrangements.Most countries have Embassies in Bangui, USA, Germany, France, Japan and a British Consular Office.Hunting Safaris are available and offer world class hunting.
---
Site Info
Full Name

Manovo-Gounda St. Floris National Park

Unesco ID

Country

Inscribed

Type

Natural

Criteria

9

10

Categories

Link
Site History
1997

In Danger

poaching and illegal grazing
Site Links
Unesco Website
Official Website
Related
Visitors
0 Community Members have visited.