Royal Manas National Park (RMNP)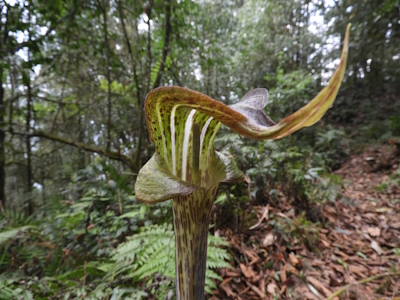 Royal Manas National Park (RMNP) is part of the Tentative list of Bhutan in order to qualify for inclusion in the World Heritage List. It is a proposed extension of Manas Wildlife Sanctuary WHS.
Royal Manas National Park has a spectacular landscape characterized by lush valleys and rivers. It has a high biodiversity. Notable fauna includes the Bengal Tiger (highest density in the world) and 7 other cat species.
Map of Royal Manas National Park (RMNP)
Load map
The coordinates shown for all tentative sites were produced as a community effort. They are not official and may change on inscription.
Community Reviews
---
Chinese-Canadian - 30-Dec-18 -
When I reviewed Manas NP for India I wasn't even considering that Bhutan may have listed the Royal part in their northern section as a tentative inclusion to the world heritage program. *checks the map* Indeed, and unsure if they plan of an extension. The park stretches through the border and on the map one could not tell you they are different. Is this a Sundarbans phenomenon where both countries just decided to inscribe their parts? Probably not. Manas NP was a great park before the trouble with the Bodo tribe started. Bhutan wasn't even in the UNESCO program at the time. Nowadays the Indian side is very poor and has hardly recovered. It feels empty and encroachment, poaching are still a problem despite guards, fences and strict rules on visiting.
Visiting as an Indian nationals allows you to do a full day tour to the Bhutan side. As an "other" national one doesn't get the option. However, the guide will still take you to the border and beyond before heading back, maybe 30 minutes tops. You have to ask and perhaps "negotiate".
Just as landing in Paro gives you that different kind of feeling of fresh air and enlightenment, the forest beyond the basic "border control" just feels thicker, denser, mysterious and I swear I saw more animals in 30min up here than the rest of the tour. What gives? Okay so it's not really fair to say this is because one is in Bhutan. The more north you go it gets better I guess, no people, no farm land (yeah), no contact with jeeps. The Manas portion in India is not very long and mostly along a river on one side and fields on the other. I am thinking the wildlife fled north and never looked back. Next, the area here is mountainous, the Indian side is flat. That makes a big difference I think. Third and most importantly, the park is undeveloped. No tourist routes beyond the one that travels north to the Manas hotel, no hacked down forest, as mentioned there are no jeeps annoying the animals every ten minutes. Bhutan likes to keep the park natural, and good for them. I don't want to wish any country to be taken away a WHS status even if some are odd and almost "gifted" to them, but in this case I would not be surprised if this gets on a danger list due to lack of OUV now that all the endemic species have moved away, and replaced by the Royal Manas NP instead. I think what would "save" its status is to have a transboundary WHS.
If you want to visit the park properly from the Bhutan side, the guides told me, one needs to take a domestic flight and then drive two days to reach it! Keeping in mind that the Bhutan travel is all done with agencies this could be costly. I read entrance fees between $200 and $250 per person! Just beyond the park from the Indian side is a hotel that can be used for those allowed to drive through (Indian, Bangladesh, Maldives citizens). I don't think there is much to do there aside from a long trek.
And no, I didn't see a golden lemur. I am not that blessed I guess.
---
Community Likes
Site Info
Full Name

Royal Manas National Park (RMNP)

Country

Added

Extension of

Type

Natural

Categories

Link
Site History
2012

Added to Tentative List
Visitors
1 Community Members have visited.