Landscapes of Dauria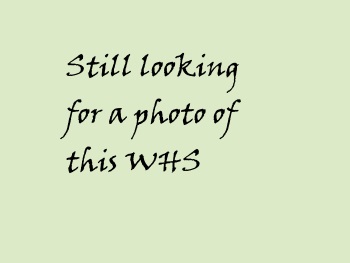 The Landscapes of Dauria comprise undisturbed and diverse examples of Eurasian steppe with their characteristic wildlife.
The area, which is composed of four reserves in Russia and Mongolia, holds many lakes and wetlands. It is an important breeding ground for three crane species and a breeding and resting place for millions of migrating birds along the East Asian-Australasian Flyway. It also supports the annual migration route of the Mongolian Gazelle.
Community Perspective: Martina has been the only one to review this so far, describing a visit to Adon Chelon. She approached from the Russian side, where most parts need a permit secured well in advance.


Community Reviews
---
Searching high and low for unvisited WHSs in Russia, we followed a visit to Sikhote-Alin to a visit to Dauria on the Russian side. From what we understood, the most interesting aspect of the site are lakes that dry out and then refill with water in 30 year cycles. Those attract many interesting species of birds and the stepe is a wonderful place to look for all kinds of fauna and flora. However, as for the lakes, that's a visit to be planned well in advance - they are located in the border zone and you have to file an entry permit with Russian FSB - not a problem, but it takes 60 days to be issued. We did not have luxury of such time advance as we planned a trip something like three weeks before we departed. But fear not, there is a pocket of a place inscribed as the core zone called Adon Chelon, which means "A herd of stone horses" in translation.
We wrote to the Dauria National Park Administration and I have to say, after initial radio silence for a couple of days, they were extremely helpful: they arranged transport to and from Chita (main access hub) for us, along with accomodation and the excursion itself. For the visit to the park, make sure to arrange their transport with the UAZ vehicle as most of the hour-long drive is on a dirt road. The accomodation is basic but clean with a small kitchenette. Meals in the Nizhniy Tsasuchey are what you buy and cook in the kitchenette or have in the local café, but for the visit to the park, they cooked a lunch for us which was a nice touch.
The visit itself is along the trail marked by two rows of white stones. It's about an hour's worth of walk along five stops of the "small circuit" and another three stops tof the "large circuit" that add additional hour. It's about five kilometres overall along some inclines and declines, the overall elevation difference is about 100 metres, covered couple of times, so nothing too difficult. Views are amazing and there's a possibility of an overnight stay at the base where the park guards stay which offers more opportunities to see the wildlife. We saw some birds: eagle and a flock of Japanese partridges at the beginning of the trail. There are many rock formation of different shapes which add variety to the stepe views. A lovely walk, not too straining. Though we've been told by our guide the summer visits get a bit trying due to large amount of mosquitoes.
The staff is very friendly and helpful and they are used to receiving international tourists, so you should be fine. The only disadvantage to a visit is the obvious remoteness of the site and the fact you usually have to visit Chita on the way in or out which is one of the most gloomy and unappealing Russian cities if I ever saw one.
---
Site Info
Site History
2014

Incomplete - not examined

Landscapes of Dauria (transboundary)
Site Links
Unesco Website
Official Website
Visitors
10 Community Members have visited.