Colchic Rainforests and Wetlands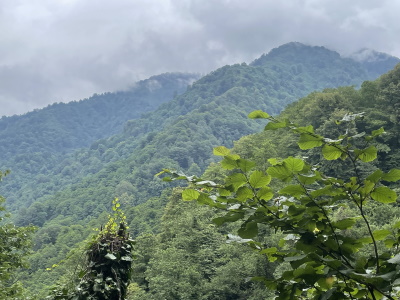 The Colchic Wetlands and Forests is a serial nomination with seven components of two warm-temperate humid ecosystems.
It consists of low altitude wetlands of bogs and mire, close to the Black Sea on one side, and on the other side, higher altitude ancient deciduous rainforests.
Map of Colchic Rainforests and Wetlands
Load map
Community Reviews
---
3.00 Chinese-Canadian - 04-Jun-19 -
I visited Kolkheti on my way to northwest Georgia (Abkhazia and Svaneti). By visited I more or less mean taking a stroll next to lake Paliastomi that borders it. There is actually no way to just walk into the park at the moment which is great for protection but surely a blow for anyone wanting to visit it as the only way to visit is via a boating tour that last around 2 hours. The location just off the Black Sea is great for birds. The area around the park is rather dirty and poor, with Poti being a major port and lots of trucks coming and going (it reminds me of the Bangladesh entry point of the Sundarbans - you will know what I mean if you see it). If this were not on the nominated list I would not drive down to Poti. The road was also under construction and took an extra hour to drive around.
---
Site Info
Visitors
19 Community Members have visited.