Qinghai Hoh Xil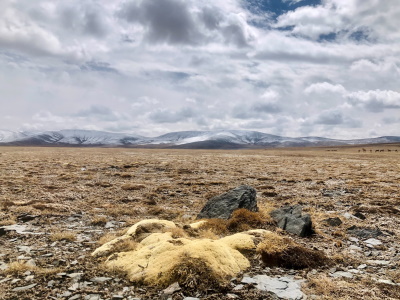 Qinghai Hoh Xil covers two protected areas on the high altitude Qinghai-Tibetan Plateau: Hoh Xil National Nature Reserve and the Soja-Qumar River sub-zone of Sanjiangyuan National Nature Reserve.
Temperatures average sub-zero year-round. Glacial meltwater supplies the many rivers, lakes and marshlands in these reserves. The site is also important as calving area and place of seasonal migration of large numbers of Tibetan antelope.
Community Reviews
---
2.50 Chinese-Canadian - 24-Jan-19 -
I am finally writing a review because I have decided I will never REALLY visit the site, and I doubt most tourists have the chance. It is actually super easy to visit but like so many national parks in China the protected area not accessible which are the best part I suppose. The G109 highway as well as the Xining - Lhasa train cut right through the reserve and thus you will have been at Hoh Xil. You won't see much from here but maybe a glimpse of the antelopes extant to this very much uninhabited area. Apparently there is a huge problem with poaching for the underpaid police force, with volunteers helping out (source of this info may be censored news). I do mention this because it makes me wonder how it got listed and not directly onto the in-danger list but I suppose national parks in Africa can have this problem without getting the committee on their @ss right away. Perhaps the idea is that the recognition will lead to stronger support for the area, already there is a communication improvement in the works with satellite dishes at police stations. I should help next time some geologist gets lost in the reserve.
So I had visited this years ago and wanted to join a tour for a proper visit. First of it is not easy to search for it because there is a Chinese movie by the same name as the reserve so most results will be about that, then second most tour sites have a placeholder for the reserve but when you contact them about a tour they will say they don't do it or they will need a xx numbers of people minimum for them to start looking into anything, so there isn't actually tourism going on as far as I see.
---
Site Info
Full Name

Qinghai Hoh Xil

Unesco ID

Country

Inscribed

Type

Natural

Criteria

7

10

Categories

Link
Visitors
16 Community Members have visited.