Blog WHS Visits
WHS #557: San Cristobal de La Laguna
La Laguna
(as the city is commonly known) lies right beside Tenerife Norte Airport, and forms a single urban center with the island's capital Santa Cruz. It's a sizeable city of 150,000 inhabitants, which became a WHS in 1999 mainly because of the model its urban layout provided for many Spanish colonial towns in the Americas. The Lower Town of La Laguna displays the checkerboard street plan that became the norm afterwards.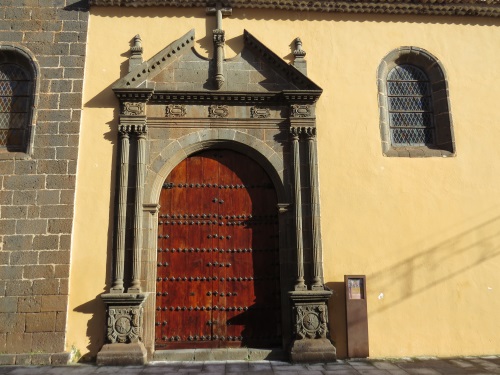 I stayed in La Laguna for 2 nights at the final stage of my trip around Tenerife and La Gomera, and walked the city's streets for some serious sightseeing on Saturday morning. Most historic buildings are private residences, usually with an elaborate front door or wooden balcony. The Historical and Antropological Museum of Tenerife is housed in one of them, the Casa de Larcaro. Entering the museum gives you the rare opportunity to actually look inside one of these buildings - most of the other ones are closed to outsiders. The museum tells the story of the Conquest, the sugar industry and the Larcaro family. La Laguna has some good 20th century architecture too, such as the Palace of Rodriguez de Azero (now the Casino) and the Leal Theatre. The most striking parts of La Laguna are its many churches and other religious institutions. Religious orders such as the Dominicans, Jesuits and Augustinians came here to convert the local population, just as they would do in Latin America. The finest church is La Concepcion.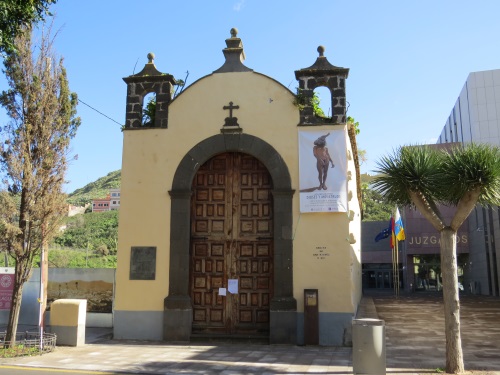 It's by night that the historic city center really comes alive. The pedestrian streets are filled with cafés and small restaurants, offering mainly tapas and pinxtos. No All-day-English breakfasts here: this is a place where the Tenerifeans and other Spaniards go. I had no problem to amuse myself here, enjoying for example the Canarian comfort food
Ropa Vieja
.
All things considered: this is not a WHS visit that will stay with me for long. The street plan wasn't that obvious to me, and unfortunately the tower that could provide a good overview was closed. The nomination file records no less than 16 reasons why it should be inscribed, something that even annoyed ICOMOS. Having travelled around La Gomera and Tenerife for a week, I can see that the Canary Islands are considered a stepping stone to the colonization of the Americas. La Laguna might be the best preserved example of that.
Els - 10 January 2015