Çanakkale (Dardanelles) and Gelibolu (Gallipoli) Battles Zones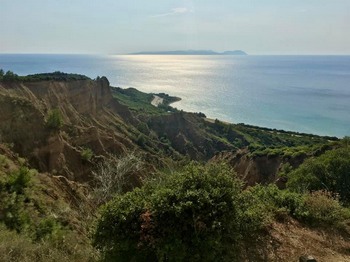 Çanakkale (Dardanelles) and Gelibolu (Gallipoli) Battles Zones in the First World War is part of the Tentative list of Turkey in order to qualify for inclusion in the World Heritage List.
The First World War Battle Zones of the Dardanelles and Gallipoli represent the land battle during that war. They hold an extensive range of sunken ships, guns, trenches, forts, bastions and a myriad of other war related artefacts together with Turkish, Australian, New Zealand, English and French war graves and memorials.
Map of Çanakkale (Dardanelles) and Gelibolu (Gallipoli) Battles Zones
Load map
The coordinates shown for all tentative sites were produced as a community effort. They are not official and may change on inscription.
Community Reviews
---
Chinese-Canadian - 25-Mar-19 -
Uhhhh, "battle zones", that alone will not bode well with any committee reviewing it for inscription into the WHS list. On my attempt to cover all three war tentative site in one year (the other two in Belgium and France are rather easy to visit anyway) I drove through Gallipoli on my way to Troy. The scenery here is beautiful. It made me think about the Mel Gibson movie a lot but actually none of the scenes were filmed in Turkey. This is an important part of ANZAC history.
The first section I came across was a cemetery. There are lots of these around the area, often split into ANZAC and Turkish cemetery sites. The roads here are really good, with some reports online worrying me they must be outdated. The roads are new and an additional bridge across the bay is now buying built to replace the ferries. My main goal was the Anzac cove, the landing area of the Anzac troops and where they had their main camps. The most interesting site here is the 'Sphinx' rock that doesn't look like anything close to the sphinx and more of a manatee/mermaid situation - you don't get out of the house much and anything looks interesting.
I recommend a drive through Gallipoli for its history and scenery but I don't believe this is world heritage criteria.
---
Community Likes
Site Info
Site History
2014

Added to Tentative List
Site Links
Visitors
28 Community Members have visited.