Aires volcaniques et forestières de la Martinique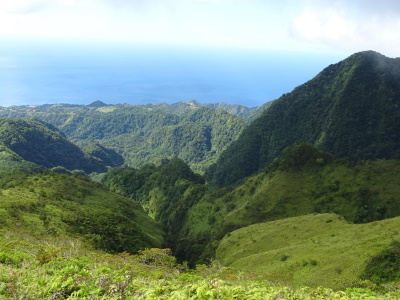 Aires volcaniques et forestières de la Martinique is part of the Tentative list of France in order to qualify for inclusion in the World Heritage List.
Martinique is an island in the Caribbean and an overseas department of France, located in the Lesser Antilles of the West Indies. The island is of volcanic origin and is characterised by a diversity of topographical and climatic conditions in a relatively small area, resulting in a high biodiversity of flora and fauna. The highest peak is the active volcano Mount Pelée, almost 1400 metres high, in the densely forested northwest. Apart from Mount Pelée, the most spectacular natural monument is the Rocher du Diamant, a volcanic neck that rises steeply from the sea.
Map of Aires volcaniques et forestières de la Martinique
Load map
The coordinates shown for all tentative sites were produced as a community effort. They are not official and may change on inscription.
Community Reviews
---
Chinese-Canadian - 27-Sep-19 -
I'm typically biased towards nature site but this one is really nice and worth a visit. An hour's drive from FdF at the most through beautiful scenery already (although the roads can be narrow yet in good condition) you arrive at the parking lot for Mount/Montagne Pelée. The lookout is nice too but the mountain is obviously what you came for - yes, ignore that ugly power station at the start of the hike /cough cough.
The hike is roughly 6-7km depending where you actually go. The goal is Le Chinois, should I be offended here? The peak doesn't really look like a "Chinaman" at all. You do not necessarily get to the top to enjoy this place. The start of the hike is steep and you may be wondering why the path is so tiny. The mist can make this also a very wet hike and the top is often covered with clouds as you can still make out in my picture, this was the best one I got before it was covered up again. This also meant that some of the hiking is frustrating because the view is not that great sometimes. Don't let it stop you from circling around this lovely and once deadly volcano.
The nature here is just outstanding and fresh. So green. There are other places that want to be inscribed such as Caravelle à Trinité but I stopped there and wasn't that impressed. There are many places on Martinique worth visiting maybe 3 days minimum.
---
Site Info
Site History
2014

Added to Tentative List
Visitors
11 Community Members have visited.