Selous Game Reserve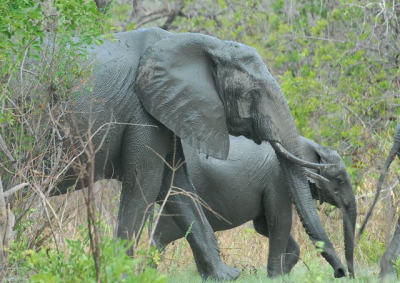 The Selous Game Reserve is one of the largest fauna reserves of the world, located in the south of Tanzania.
It was named after Englishman Frederick Selous, who died in 1917 while fighting against the Germans in World War I. It was designated a UNESCO World Heritage Site due to the diversity of its wildlife and undisturbed nature.
It has a total area of 54,600 km2. Some of the typical animals of the savanna (for example elephants, hippopotami, African Wild Dog and crocodiles) can be found in this park in larger numbers than in any other African park.
The area became a hunting reserve in 1905. Nowadays it has a touristic importance and most of it is rarely visited by humans. The strong presence of the Tsetse fly discourages visitation.
Community Reviews
---
Peter Howard
I recently visited Selous Game Reserve to photograph and carry out research for a forthcoming book about Africa's natural world heritage sites. A selection of stunning images from this visit is now available on the link below. You'll also find a map of the reserve, other information, comments, and links to Google Earth so you can view satelite images of the area.
http://www.africannaturalheritage.org/Selous-Game-Reserve-Tanzania.html
---
We visited the Selous Game Reserve last February. There were heavy rainfalls the week before our visit so we have been stuck with our landrovers regularly, even worse we got stuck in the mud with our small airplane as well when we went from Mtemere airstrip to Zanzibar. Luckily we travelled in a group of 3 landrovers, so there was always someone to help.
Selous Game Reserve is huge. Being a tourist you can only see a small part of it, another big part is reserved for hunting. We stayed at a bush camp at Lake Mwanze. From there we did a walking safari with a ranger on which we encountered girafes, elephants, monkeys and hippos. Really impressing, especially when you are on foot. Although it was early in the morning the temparatures were already quite high, about 30 degrees at 8 o'clock already. By the way: the hippos also visited our bush camp at night when they came out of the water for grazing, they just walked over the campsite and went their own way.
Our second place to stay was the Selous Mbega Camp on the banks of the Rufiji River where it is possible to do a boat safari to see hippos again, crocs and lots of birds.
Selous Game Reserve is a great place to see with lots and lots of game and beautiful diverse landscapes and not many tourists at all. If you ever get the chance to visit it, do so, it's really worth a visit.
---
Site Info
Site History
2014

In Danger

Due to poaching
Site Links
Unesco Website
Official Website
Related
In the News
Visitors
28 Community Members have visited.