Putorana Plateau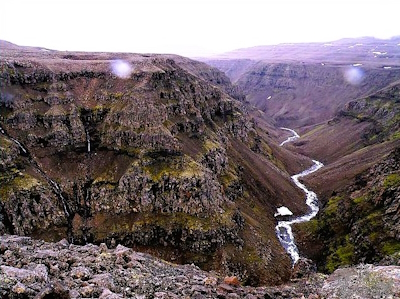 The Putorana Plateau is a remote and pristine Arctic landscape.
It is situated in northern Central Siberia about 100 km north of the Arctic Circle, on a basalt and tuff plateau created by volcanism. The area holds a complete set of subarctic and arctic ecosystems like taiga, tundra and arctic desert. It is protected as the Putoransky State Nature Reserve.
This mountainous area is a classical example of the so-called trappean, or stepped relief. It holds many canyons, waterfalls and lakes. Permafrost covers the major part of the plateau, where lichens and forest grow. Wildlife includes brown bear, wolf, Arctic Fox, reindeer and the endemic Putorana snowsheep. A major reindeer migration route crosses the property twice a year. The plateau is also an important stop-over point for migrating arctic birds.
There is no human inhabitance in the core and buffer zones, though Dolgan and Evenk with a reindeer herding tradition live in a nearby village.
Community Reviews
---
Moonyeen Albrecht
Putorana Pleateau: In June of 2001 I was a tourist with the MIR Corporation and 6 of us tourists along with a MIR guide and a guide from Novosibirsk joined an 8 member crew on a small boat, the Zarya, to deliver food and oil packages to villages along the Yenesei River with the Russian/American endeavor called "Project-Aid Siberia." In Turukhansk we met a doctor who invited us to join him and his friends for a fishing trip along the tributaries of the lower Tunguska River. Of course, transportation was by helicopter. On the way home that evening, our pilot set our helicopter down on the edge of the Putorana Plateau and we made our
way over the rocks and tundra to the edge. The view was spectacular and it was an experience I will never forget.
---
Site Info
Site History
2008

Deferred

Refocus the nomination and address management issues
Site Links
Unesco Website
Official Website
Visitors
2 Community Members have visited.